Tips for Writing Decent Reflective Essays
Reflective essays are a unique type of academic writing. Why is that? Because when crafting a reflective essay a student should do something that is not common for the rest of college and university papers. One should provide their own thoughts, reactions to certain events or readings, as well as feelings, and emotions. It is a mistake to think that this type of essay is easy to write since it doesn't require critical thinking and analytical skills. Vice versa – these skills are essential for crafting a neatly written work. Also, the paper should be formatted properly and an adequate structure should be followed.
Since this type of writing has its peculiarities, many students google: how to write a reflection paper, trying to find the answer on the Internet. That's why our team of professional writers has compiled a clear guide that outlines reflective essay structure and key aspects to consider while completing this assignment.
How to Write a Reflection Paper? A Simple Manual
It is always hard to start writing. You may simply not know where to start and what to do first. Check the first part of our outline to lay a solid foundation for your future masterpiece.
Part 1. Brainstorming
When writing a reflection essay, brainstorming is the inevitable procedure. It is the process that allows the author

to reflect on previous experiences and lessons learned.

When brainstorming, try to write down everything that comes to your mind regarding the topic. Think about what makes these ideas better than others and why they are worth to be mentioned.
Keep in mind that these statements should be both descriptive and straight to the point.
In addition, it is recommended to use your course readings and other materials that can be helpful. When using these sources, write down specific quotations, which can help you develop your topic.
If you want to mention specific personal experiences in your essay, feel free to make some notes or write down the short summaries of these experiences in order not to miss the important details. When writing about your experiences or feelings, feel free to describe images, sounds, and smells; everything that can help the reader imagine him/herself as the part of your story.
Create an outline. Indeed, a good outline greatly simplifies the writing process. Therefore, smart writers always strive to write an outline first, in which all ideas and thoughts will be organized in the correct order. Having a good reflective essay plan will enable the writer to thoroughly outline the main points paying attention to meaningful details.
When writing a critical response to some book or movie, feel free to create a chart. This chart will be helpful for writing a rough draft of your essay. In the first column, write down all the important points discussed. Their number depends on the length of your essay. In the second column, write down your first reaction to these events. When writing your responses, do not hesitate to mention your personal opinions, beliefs, and experiences that are relevant to the topic discussed.
To make the paper clearer and more coherent, ask yourself some questions that will help you shape your response. These questions can be as follows:
Does this book or movie challenge you culturally, socially, emotionally? What are the aspects that catch the attention of your audience?
Has this particular book/movie the power to change the way of thinking? Can it conflict with the beliefs that were established initially?
Does this movie/book leave the audience with some questions? Is it thought-provoking?
Does the author address some controversial issue? What is his/her position on this issue? Does it coincide with your own position?
Try our top 10 writers
Benefit from the incredible opportunity at a very reasonable price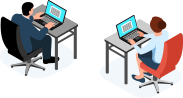 See also: "What is a descriptive essay?"
Part 2. Organize Your Reflection Paper Properly
The common reflective essay structure coincides with the structure of the classic 5-paragraph essay that requires writing an introduction, main body, and a conclusion.
Read the prompt several times paying special attention to word count. Usually, a reflection paper / reflective essay requires writing 300-700 words. If your assignment is different, be sure to follow your professor's instructions since word count is an important part of the grading rubric.
The primary stage of reflection paper writing is writing an introduction. In your introduction, you have to explain the choice of the topic and give a brief overview of it. Some students prefer to include a short summary of the book or movie that will be discussed in the essay.
If you are writing about your personal experience, be sure to write some hook that could engage your reader. You have to invent an effective instrument that would help you make your essay interesting for your target audience.
At the end of the introductory part, there should be a thesis statement. Usually, it is the main idea of the essay that will be developed throughout the whole paper.
A thesis is the inevitable part of the paper since it provides the author's writing with the focus.
Thanks to the brainstorming stage you have a list with several meaningful ideas. When writing the body section, you need to select the most interesting ones and develop them in separate paragraphs. Each paragraph should start with a topic sentence.
Finally, come up with a concrete reflective essay conclusion that will restate the key ideas discussed in the body paragraphs. In other words, your conclusion should describe the overall lesson, feeling, or acknowledgment you got as a result of reading the book or watching the movie.
Part 3. The Writing Process
Below you will find effective rules that will help you understand how to write reflective essays rather effortlessly.
Keep in mind that any reflection paper is always an objective expression of personal beliefs, ideas, and opinions. Undoubtedly, you are not a book/movie critic, but your attitude matters.
When writing a reflective essay about yourself, think about the experiences or situations you would not like to mention in your essay. If there are any, make sure not to mention them in your document to avoid unpleasant questions.
Maintain an academic tone. Although a reflective essay requires expressing your thoughts, you need to keep them clear and concise.
Avoid mentioning the thoughts and ideas of other people. It means that if you tell about the personal experience of your friend, you have to tell how his/her experience can be relevant to your own life.
Perhaps, a reflection paper is only one academic task, in which the use of the first person is not only allowed but also required.
Avoid slang, clichés, and jargon since it significantly undermines the overall quality of the essay.
Correct grammar and punctuation are also an important part of the grading rubric so you should not ignore these aspects.
Use transition words. When writing your reflection paper, do not jump from one idea to another. Move smoothly utilizing the transition words such as: moreover, in addition, what is more, alternatively, nevertheless, and many others.
It is a great idea to include information from your class readings in your essay. Your professor will be impressed by such a professional approach and evaluate your paper with a high grade.
See also: "Custom essay service"
Thus, it should be said that reflective essay writing requires much practice. The more reflective essays you write – the better writer you become. Do not treat this essay as a problem or challenge, but instead, try to treat it as an instrument for the improvement of your writing and critical thinking skills. We do hope that our effective tips helped you understand how to write a reflection paper. If you still find it difficult to understand the peculiarities of this task, feel free to download some good reflection paper templates from the web. Although these papers were already written and submitted by other students, they can serve as the source of your inspiration. Using them as examples, you will be able to create wonderful reflective essays from scratch.
Why Students Buy Reflective Essays Online
A reflective essay assignment may seem a relatively easy task compared to a case study or an annotated bibliography. So, why do students come online to buy a reflective essay from a professional writer? The reasons are simple and logical:
First, by purchasing some papers from custom writing services you save some time for the other tasks that you consider more important.
Next, you get a sample of a perfectly written academic paper that can be further used for reference.
Finally, a student, who is only gaining some writing skills and the ability to write good essays, simply cannot get the highest grades that are expected of him or her. In this case, it makes sense to order papers online while you are still learning how to write good reflection papers and other academic texts.
The only thing a student should keep in mind when looking for a custom writer online is the trustworthiness of a writing company that offers the services. A solid writing platform should provide guarantees to its clients and carry them out properly. While you can find out about the promises of the company on the main page of its website, the only way to verify the fulfillment of its promises is through customer reviews. As for EssaysService.com, we provide a range of guarantees and honest customer feedback about our essay writing services.
We have been in the writing industry for more than two decades already. During this time, we have acquired two strong bases: a base of regular customers and a pool of professional writers. The former testifies that we are a reliable writing partner for many students from all over the world. The latter ensures the high quality of the content we provide. Read on to learn what we guarantee our customers and what you get when you buy reflective essays from us.
Only Highly Experienced Writers
Our agents carefully check the diploma and other documents a prospective employee provides when applying for a job in our company. In addition, there are two different types of tests designed to test one's writing, research, and critical thinking skills. Thus, we hire only professionals with BA, MA, and Ph.D. degrees, vast experience in academic writing, and brilliant writing skills.
Next, these authors receive constant updates on the changes in academic writing standards. All of them know how to cite ideas correctly and how to format the documents in all styles: APA, AMA, MLA, Harvard, Oxford, IEEE, etc.
Only Insightful Ideas in Papers
Each paper that a student orders from us is wisely composed; it contains original and insightful ideas. Before proceeding to write a custom essay, a hired writer carefully studies the instructions and conducts research (if needed). Then, they deliver content that fully meets the client's requirements and presents a logical yet original view on the problem, phenomenon, literary work, or case under analysis. A properly structured paper full of bright and concisely presented ideas will surely impress even the most demanding instructor.
Plagiarism-Free Essays
At EssaysService.com, we provide only original content. Regardless of the type of work you order, be it a reflective essay outline, a literature review, case study, presentation, or thesis, the ideas will be unique and the entire essay will be written from scratch. Our writers always cite ideas from outside sources properly and provide a carefully formatted reference page for free.
Next, we have a team of quality control agents whose work is to check every text using the latest plagiarism detection software. The essays we deliver must be free from both intentional and unintentional plagiarism. Moreover, we would fail as a firm if our clients were accused of academic dishonesty.
Privacy and Confidentiality
We put the confidentiality of our clients first. Due to the specifics of our business, our clients often provide us with their personal information and details from their lives. Thus, not only do our customer care agents need the student's phone number to contact him or her if needed, but our writer may also need some personal info and stories from life to write a reflective essay or a CV. This is where we rely on the best encryption methods to protect the data. Needless to say, we keep the information that our customers provide on the order form confidential.
How to get your Essay?


Pay for the order and we receive a payment for it.

Upload additional information about your Essay.

Your Essay is completed - download it..
Timely Delivery
These are the clients who set deadlines for their papers. Our writers are never late. We understand that the essay that was submitted after the deadline was in fact written in vain. The instructor may not even accept a late paper. Thus, we never let students down.
Fair Prices
Our prices are fixed and differentiated. We can provide every customer with a price quote and we will never make them end up paying more than what was agreed from the start. No hidden charges.
In general, the price for the paper depends on the writing level (high-school, college, masters, etc.), number of pages, and urgency. If you want to save some money while ordering a personal reflective essay, give your writer enough time to complete it. The longer the deadline, the lower the essay price.
24/7 Guidance and Support
As we serve students from different universities and even countries, our support agents are always online, day and night. You can always use live chat, toll-free phone, or email to ask us questions or ask for help. For instance, if you want to place an order but are still unsure if we have a writer with the relevant degree and knowledge to complete it, you can pass our agents your instructions and they will check our writers' database. Need to pass the hired writer some large files? No problem! Send them to our agents and they will do the rest.
Editing and Proofreading Services
Our custom writing company delivers not only essay writing services but also editing and proofreading services. Thus, our professional editors can check your reflective essay writing and make the necessary corrections to bring the document to perfection. In addition, our writers can work with the draft provided by you. If you have written the introduction and main body, but don't know how to compose a reflective essay conclusion, let us do this for you.
Final Thoughts
Whether your reflective essay was written by you or by a professional writer, it should be perfect in every way to earn you high grades and the respect of your instructor. In case you cannot cope with this task, the best decision you can make is to turn to our legit writing company. Our writers know what to write to impress your instructor!