Dissertation literature review: Get our tips and make the process of writing easy
You have a serious height to take right now. Currently, you are trying your best to get an undergraduate degree or your Master's degree and it is understandable that you have to do a first-rate dissertation literature review as one of the assigned tasks. Still, you have a lot of questions to ask before you start actual writing. How long is a perfect literature review? What is its right structure? How should you start it? You have not worked on papers of such kinds before; thus, it is not clear for you how you should plan your work and how to make your assigned literature review successful from the perspective of your professor. So, we will give you what you need. Have a look at a list of tips related to standards of dissertation literature review writing.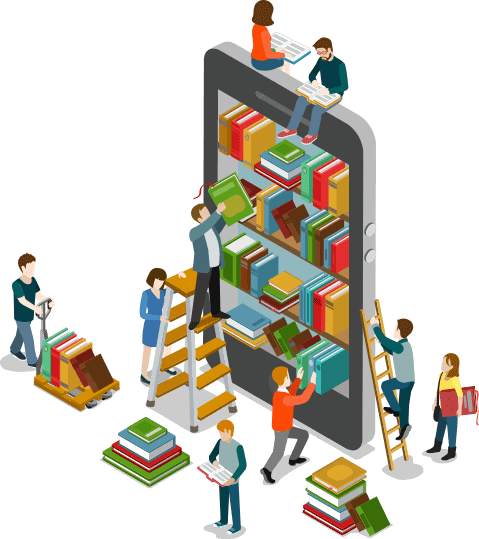 Literature review: What is it?
Starting to work on a dissertation, you first deal with the section of a literature review that determines a general structure of the paper. What do you have to do? According to the professional dissertation literature review tips, you have to summarize all the relevant current researches and writings and determine which way they match the dissertation. It goes without saying that it is impossible for a human being to find all the relevant sources and read them thoroughly to see whether they can be used in the dissertation. Nevertheless, the thesis is expected to demonstrate that you have read a lot and can show the findings to the interested audience.
Writing a literature review for a dissertation, keep in mind that you cannot merely enumerate the articles and books you have found in the sphere of your research. Instead, your review should be not in the form of a list, but an investigation that represents the opinions and ideas in the field, analyze the literature bodies, give multiple perspectives of different writers, and indicate the challenges and changes in prevailing opinions. Besides, your review should contain a reasonable critique, not a summary of every used source. Moreover, you should opt only for authoritative books and articles written by professional researches in the relevant spheres. You do proper evaluation of the discovered sources and your readers should know for sure that academic sources are valid.
Note that the aim of an excellent literature review is not only to give an essential background to a dissertation paper, but also to demonstrate that it fits into the sphere of previous research on the topic.
Constituents of a dissertation literature review
A literature review consists of several paragraphs, but they are not merely written for presenting the details about the title, author, and book details. A good literature review cannot be a summary of the contents. Instead, looking for similar themes and subjects, you are supposed to discuss how different researchers approached the same issues. It should be a comprehensible paper that touches upon the achievements of outstanding writers and theorists in the chosen field.
Dissertation literature review does not imply mere mentioning of individual writers. You have to present all relevant ideas of significance in the field, showing how the authors are related. Only then you can proceed to a part of a general overview to show the current perspectives and arguments.
Try using the bullet points and subheadings for the clarifications in a dissertation writing to be clear in presenting the writers' positions. It is important to make sure that the same subject is presented in every source as well as your own dissertation.
Length of a literature review
Typically, a complete dissertation comprises a number of parts, and literature review takes approximately one-fourth of the whole paper. Nevertheless, it is a matter determined by a number of factors, including the dissertation structure and scope of available sources. In any case, when you try to decide whether you can include a certain source into your paper, ask yourself: is this book (article) suitable, relevant to the topic, and indispensable for the content?
From a practical point of view, the aim of your selection process is checking whether each of the sources can be useful in representing the topic. Focus on the questions you want to raise and analyze whether the part of a review is too general or insufficiently wide.
Useful dissertation literature review example to check for free
Top literature review guide from our writers
Have a look at the following guidelines given by the top rated experts in the field and write the most effective dissertation literature review you can.
First of all, clarify specific issues and questions that you have to keep in mind. This is an important aspect that cannot be omitted prior to actual literature analysis. Hose questions will guide the process of writing, so they are important to consider. It is a great solution for those who are short of time. Avoid wasting precious hours and days by having direct aims and specific questions to raise. All your further steps will be determined by this easy one that gives a general perspective.
Writing process follows the process of collecting the needed materials. Search for the articles and other materials needed for you, using numerous online databases and libraries, university bookstores, and departmental collections for relevant and clear resources needed. Remember that getting top notch dissertation literature review help from EssaysService.com, you will also get all the materials collected and analyzed, but with no time wasted on search.
Look through a brief presentation of the book content, reports and articles you can use, and be cautious about its relevance to your own research. You are looking for the content that is directly relevant; otherwise, your own work will lack clarity.
Studying the literature, you have to do identification, explanation, evaluation, and interpretation of the main themes. Your devotion to the topic will be shown in your presented thematic analysis, and you will be able to construct the text body on it.
Demonstrating critical attitude
Do not accept all the sources even if it seems that they are relevant to your dissertation. Scrutinize and question every aspect as your emphasis is on the originality and profound nature of the research. Thus, all the materials that do not pass the evaluation should be eliminated and excluded from your research. Your reactions and conclusions are important; so, make your own arguments.
Do not merely present the main issues and themes. You will have to demonstrate valid and interesting findings in the field after the conducted analysis. Keep the balance in your points of view and point out at the available deficiencies and controversies, relating different positions with your own beliefs.
Choosing the most valid sources
What is a literature review that makes a difference? Learn a lot and consult your professors to make sure that the sources you have chosen for it are valid and reliable. There are some subject areas, in which the classic texts do not lose in their reliability even after the centuries, while others require only cutting edge sources, not obsolete ones.
Focusing on categorization
Your literature review will be structured properly if you base it on the key themes relevant to your research in terms of raised questions, theoretical paradigms, academic positions, and chronological peculiarities. It is also possible to categorize the materials on the basis of their 'for' or 'against' positions.
You ask yourself and the experts, "How long should a literature review be? How much of the review should be theoretical?" and so on. You will definitely have to work on a theoretical part to show the aims within paradigms, working assumptions, and other aspects. Your task is to be explicit in presenting your rationale and your personal position.
Check all the details about each of the sources. Is the author authoritative? Can you find a lot of citations from this author's research? Is the opinion of the author well supported in the field?
I need help with my literature review: Assist ASAP!
A challenging task of a dissertation review of literature requires huge efforts and a lot of hours of work. The Wow-effect can be achieved only if you focus all your efforts on this task or if you contact professional writers and request for assistance.
EssaysService.com can assist with your dissertation in any field and provide a literature review that will be graded highly as it implies not a summary, but actual reading, analysis and research on the topic of current research. Our writers have full understanding of the needed content and will do the critique of all relevant previous studies for the students.
You will see that unmatched quality of writing matched with professionalism of our experts is wonderful. Unparalleled devotion to your papers makes our writers favorite among the students in the online writing field. Literature reviews made by us will serve you as a profitable investment into your future.